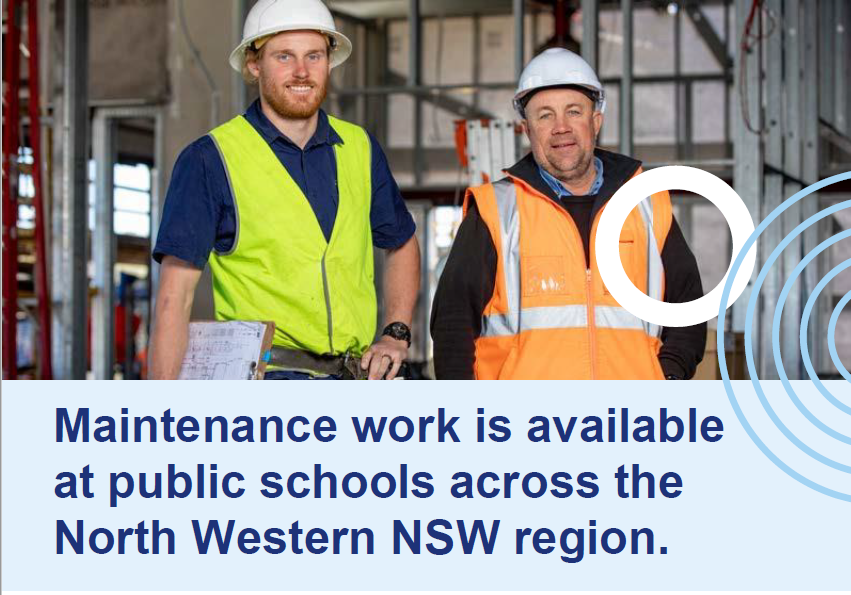 Joss Group is pleased to announce that the Department of Education through School Infrastructure NSW (SINSW) has appointed Joss Facility Management as the Facilities Maintenance Contractor for 300+ Schools in both the Southern and North Western NSW regions.
This news is a testament to our team's hard work and dedication to providing exceptional service. We look forward to continuing to serve with the same level of excellence that we have always provided.
"We are fortunate to all be a part of a diverse and successful family business that provides a safe and meaningful workplace" said Joss Group Chief Operating Officer Andrew Cameron "While safety and wellbeing is a priority across all areas of the company, so is providing continual employment to all our staff who show up every day in the Joss blue to continue the successful growth of Joss Group."
This contract will provide continuity and security to our existing operations and further enhance our capabilities across these regions and offices for up to 6 years.
By joining our effort, you'll not only be contributing to the public education system but also positioning your business as a trusted partner in the community.
Want to work with us? We welcome all local trade and suppliers to join us at one of our events.
---
North Western and Southern Information Sessions.
Date
Location
Venue
Time
Address
Thursday 15th June
Bathurst
Bathurst
10:00AM
BATHURST RSL 114 Rankin St Bathurst NSW 2795
Thursday 15th June
Dubbo
Dubbo
3:00PM
DUBBO RSL CLUB EVENTS CENTRE Cnr Brisbane and Wingewarra Street Dubbo NSW 2830
Friday 16th June
Moree
Moree
10:00AM
THE YAAMA GANU GALLERY 211 Balo St Moree NSW 2400
Friday 16th June
Tamworth
Tamworth
3:00PM
BEST WESTERN SANCTUARY INN 293 Marius St, New England Hwy Tamworth NSW 2340
Monday 19th June
Albury
Albury Tigers
10:00AM
ALBURY TIGERS CLUB Wodonga Place Albury NSW 2640
Monday 19th June
Wagga
Wagga
3:00PM
MERCURE WAGGA WAGGA 1 Morgan Street Wagga Wagga NSW 2650
Tuesday 20th June
Griffith
Griffith
10:00AM
GRIFFITH LEAGUES CLUB 2 Bridge Road Griffith NSW 2680
Tuesday 20th June
Queanbeyan
Queanbeyan
2:00PM
ROYAL HOTEL QUEANBEYAN 85 Monaro Street
Queanbeyan NSW 2620
Wednesday 21th June
Batemans Bay
Batemans Bay
10:00AM
CLUB CATALINA 154 Beach Rd Batemans Bay NSW 2536
Wednesday 21th June
Nowra
Nowra
2:00PM
QUEST NOWRA 130 Kinghorne St Nowra NSW 2541
Thursday 22th June
Online Teams