Social Engagement
As a business who supports the delivery of a diverse range of projects across regional NSW, ACT and Victoria, Joss is committed to ensuring our work contributes to increased social inclusion and economic prosperity for the communities in which we operate.
---
Women in Construction
Joss is a leader in the employment of women within the construction industry. This is achieved through both our own internal employment strategy, engagement of women through the subcontractor and supply chain and through advocacy and representation within the industry.
Traditionally, the construction industry has been male dominated and to counter this Joss has taken a proactive approach to building a workforce which is more reflective of society as a whole.
Joss encourages gender diversity and focuses on the long-term goal of improving gender representation across all levels of the company. This commitment is demonstrated through a permanent FTE employment rate of women of 65% of our total workforce.
National Association of Women In Construction (NAWIC)

The National Association of Women in Construction (NAWIC) is an Australian, not-for-profit organisation formed to advocate for positive change for women in the construction industry.
Joss Group is a proud sponsor and active member of NAWIC and are pleased to announce Joss' Construction cadet Courtney Hillier received runner up for the 2020 National Association of Women in Construction (NAWIC) Women in Safety award.
---
Veteran Engagement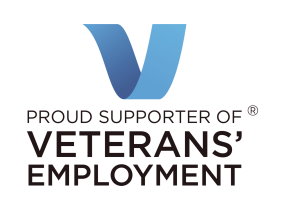 Joss has signed the Veterans' Employment Commitment.
Joss recognises the importance of Veteran engagement and is positively committed to increasing awareness around the value that veterans can bring to the workplace. When Australian Defence Force personnel leave the ADF they have an extensive range of skills, abilities and attributes that make them valuable employees; including leadership, organisational skills, and resilience.
Joss are proud to acknowledge the veterans employed at Joss Group in the roles of Health, Safety, Environmental and Quality (HSEQ), Contract Management, Administration, Maintenance Supervision and Cleaning Supervision.
Joss Group is a proud 'Veteran-friendly' organisation and actively supports the Prime Ministers Veteran Engagement Scheme.
---
The Clontarf Foundation
Joss is proud to announce we have partnered with the Clontarf Foundation
Joss Group recognises the importance of local Aboriginal communities, enterprises and individuals remaining prosperous for their culture to be maintained and positively grow.
The Clontarf Foundation exists to improve the education, discipline, life skills, self-esteem and employment prospects of young Aboriginal and Torres Strait Islander men.
Our COO Andrew Cameron and team have established a partnership that will support Clontarf Foundation across the various NSW locations where our regional offices are based. Joss has been involved with various Clontarf Foundation academy's in educating local Aboriginal students on the construction industry.