Historic Milestones
1975
Joss commenced building mostly residential properties.
1981
First commercial build was Allawa Motor Inn, a 23 unit motel in Olive St, Albury.
1984
First project over $1m – Borella House Nursing Home – This project assisted in Joss securing our first major refurbishment project for Department of Defence at Bandiana.
1986
Built Joss office in Borella Road – The office was built to accommodate the needs of the growing business. There were 5 staff members to begin with. It grew in the following years to house over 50 office staff and an operational workshop.
1988
Colin Joss and Co Pty Limited was established after the partnership converted to a Pty Limited.
1992
Won Macquarie Worsteds Albury. This was the largest project the Company had embarked upon at the time, valued at $8M with a gross floor area of 22,000 m2. Joss now owns this facility and leases it out as a bottling factory and storage facility.
1997
Designed and constructed Waterview Gardens Luxury Units, Wagga Wagga. This 21-apartment complex valued at $6M was Joss' first large foray into property development.
1997
Constructed the iconic Wagga Wagga Civic Centre. This project was awarded the Master Builders Association NSW Most Outstanding Construction for 1999, in the Open Category.
1997
Won NSW Department of Education Maintenance Contract for Riverina Region – providing maintenance for 200 schools – CJC Maintenance Services was established to meet the needs of this contract. Opened new offices in Wagga, Deniliquin and Griffith.
2000
Partnered with Visy Pulp & Paper in construction of its Tumut mill. Valued at $400M, Joss played a pivotal role as Construction Managers providing resources and experienced personnel.
2003
Awarded the Interim Department of Education Maintenance contracts for Riverina, Wollongong-Shellharbour, Queanbeyan-Batemans Bay. This led to opening offices in Fyshwick, Wollongong and Batemans Bay.
2004
Joss' first Joint Venture with John Holland for the Woolworths Regional Distribution Centre, Barnawartha Victoria Valued at $65M and 56,000 m2 internally. It remains one of the largest buildings in the region.
2005
Change of Company trading names from Colin Joss and Co Pty Ltd and CJC Maintenance Services to Joss Construction and Joss Facility Management. The distinctive "J" became our logo.
2005
Awarded Maintenance Contracts for Riverina, Wollongong-Shellharbour, Queanbeyan-Batemans Bay and Western NSW. Also selected to undertake a trial Cleaning Contract in the Riverina. The Company then opened offices in Broken Hill, Bourke, Dubbo and Bathurst. Joss was maintaining schools in the majority of Regional NSW.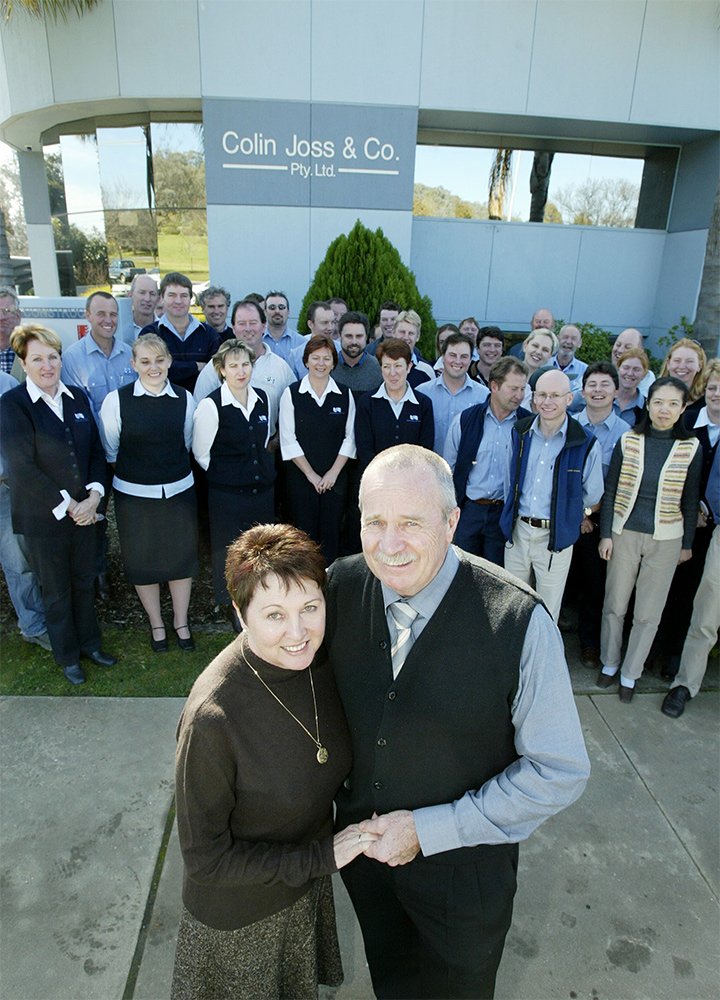 2007
Constructed the new Joss Corporate Office in East Street Albury to cater for its rapidly growing business. Joss moved into this new office, storage yard and workshop where it operates from today.
2008
Won the WorkCover NSW highest safety award – Category 1 Best Workplace Health and Safety Management System.
2009
Designed and Constructed the Residential Accommodation Facility (Thurgoona, Bathurst & Wagga) for Charles Sturt University. The Design and Construct of 600 student accommodation units over a number of campuses valued at $34M. Prior to completion a further 100 units were also built in Orange.
2011
Awarded the Riverina and Western NSW Whole of Government Facility Management (Maintenance and Cleaning) Contracts. Also awarded the NSW Whole of Government Facility Management (Maintenance) Contract in Illawarra.
2012
Constructed the CSU Wagga Wagga – National Life Sciences Hub. This award-winning project valued at $39M contained a phytotron, glasshouses and laboratories to PC2 and AQIS 5.2 standards.
2012
Colin Joss and Co Pty Ltd granted a New South Wales Workers Compensation Self-Insurance Licence. Joss joined a limited number of companies to successfully be granted a licence.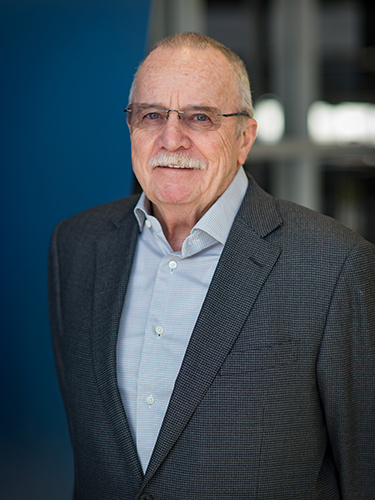 2013
Constructed the Defence Logistics Transformation Program (DLTP), Bandiana, Victoria. Joss' 3rd Joint Venture with John Holland, valued at $320M and constructed over two Defence bases.
2015
Colin Joss was inducted into the Albury Chamber of Commerce Hall of Fame at the 2015 Chamber Business Awards. The Hall of Fame Award is regarded as one of the Chamber Business Awards most prestigious and is presented to an individual who has made a significant, ongoing contribution to Albury Wodonga's business landscape.
2015
Roberto Bennetto appointed the first non family director to Colin Joss and Co Pty Ltd.
2016
Awarded 5 year Land and Housing Corporation Maintenance Contract, servicing over 8,000 Social Housing Sites throughout the Northwest and Southern regions of NSW.
2017
Joss commenced operating its Construction Division in the ACT.
2017
Joss commenced its Civil Department.
2017
Colin relinquishes Managing Director role to Paul and Adam as he transitions to retirement.
2018
Awarded Whole of Government Maintenance and Cleaning for North Western NSW and Southern NSW – expanding cleaning into New England and Illawarra regions.
2019
A $31M project was delivered under a Design, Construct and Maintain Contract including Pre-contract award Master Planning Phase for North Gungahlin School (Pre-School to Year 6), which includes a ten year operating term maintenance contract. Additionally, Joss began working with School Infrastructure NSW to help deliver Backlog Maintenance throughout NSW Schools during the 2019/2020 financial year.
2020
Through the challenges of the COVID-19 pandemic, Joss cleaning and HR department accepted the challenge of delivering vital enhanced cleaning solutions to our Clients. Since the start of the pandemic Joss Cleaning have employed an more than 900 additional staff.
2021
Joss expands footprint to NSW Mid North Coast by being awarded Aboriginal Housing Office Maintenance Contract. This contract increases our property portfolio by an additional 1000 properties.